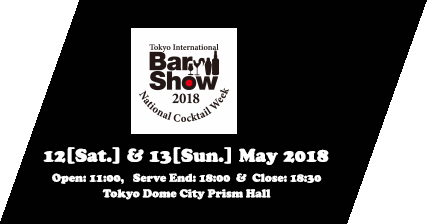 Cocktail Culture Foundation Collection
Selections from the Cocktail Culture Foundation Collection will be available for exclusive purchase at the BarShow this year.
Maker's Mark Private Select
N.B.A. Limited Edition Bottle

Cask strength Maker's Mark was recasked in a mostly French oak barrel with 10 finishing staves in five flavors (same method as Maker's 46) and set to finish for about six months.
*Maker's 46 features one flavor of finishing stave. N.B.A. Secretary Keiichi Hayakawa and Vice President Akihiro Sakoh visited Maker's Mark Distillery and personally selected the proportion of finishing staves for this 100% original item.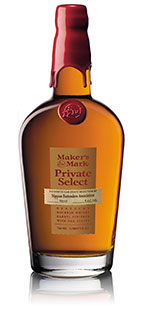 Venue Price
¥7,500(incl. tax)
World Cocktail Championships 2016
Annual Bottle 'Komagatake 2013'

This is the same commemorative bottle sold to overseas competitors and members from each country on occasion of the 'World Cocktail Championships 2016' that was held at the Teikoku Hotel in Tokyo in 2016. This is a 2013 Vintage Bourbon, 59%.
Venue Price
¥15,000(incl. tax)
59 bottles only per day
Eigashima Distillery's 'Akashi'
4 Year Bourbon Cask 500ml 61%

Eigashima Distillery was founded in 1888 in the city of Akashi, Hyogo Prefecture, an area blessed with quality water. Eigashima received it's whisky-making license in 1919 and in 1984 established a new whisky distillery. Eigashima presents its Akashi at TIBS for the first time. The four-year bourbon cask was meticulously selected by Eigashima president Mikio Hiraishi himself. Stored and aged in close proximity to the sea and warm earth, it's hard to believe this superb bottle is but a four-year, what with it's fine finish and complex flavors that linger.

Venue Price
¥14,000(incl. tax)